Six tools every network marketer should use
Six tools every network marketer should use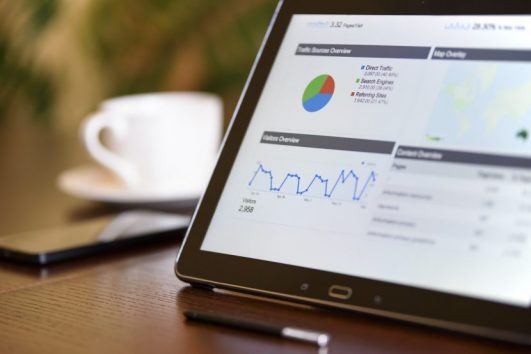 Many years back, people use only physical conversations and traditional media for selling. Now, the time has changed and everybody is honing ability of digital marketing. In digital marketing, there are lots of things to do. For example, a person can create a website with interesting content, blogs, articles etc. The network marketer can also tell his outlook with the help of email marketing.
Tools used by Network Marketers are instrumental in their success. Growing a game plan is required to do a successful business. A suitable network marketing tool is always based on personal interest. In this digital era, brand awareness is easily created by different marketing strategies. Here, below are six tools every network marketer should use-
1. Facebook messenger
This is a simple yet powerful tool. This tool is used for lead generation and team recruitment. All over the world Facebook messenger is used extensively. A responsive network marketer can easily get the valuable client. While communicating at Facebook messenger many things should be kept in mind. Like display picture should be professional looking, friendly and trustworthy. On Facebook, the sensible post is appreciated much than an aimless post. Build a strategic Facebook friends list. To find a list of friends, search groups that interest your organization and niche. Searching out favorable communities is helpful and makes the job half-done.
2. Webinars
The term webinar means web seminars. This is a special powerful tool if considered. There are few points to be implemented to create a successful webinar. First, discover the pain area of targeted audience. Second, share own stories and experiences. Third, give solutions to spectators. In this way, you will make a good webinar. Hence, capturing people you are looking for becomes easy. Many top network marketing leaders use webinars as a tool to build their team.
3. YouTube
YouTube is a hub of videos. On this platform, there exist a number of videos and channels. It is also an easy and good way to be seen. The periscope of YouTube grows the pipeline of prospective clients. Each person is aware that videos are a powerful way to acquire knowledge. Creating a good video will help. You can discuss network marketing on YouTube channel. The targeted audience soon wanted to connect with you. Providing specific detail in the description box helps to contact in an audience.
4. WordPress
WP MLM software is a necessary part of network marketing tool list. There are several benefits of running an MLM blog. WP provides a plug-in that makes easy to program and pay members. The service becomes easy to sell products, affiliate recruitment, tracking and management. Binary Plug-in, MLM soft integration, WP MLM Software plug-in, MLM soft Integration are few names of WP plug-ins. The plug-ins is customized with useful features. It is a helpful tool with MLM admin dashboard, package settings, payment option, user details, Reports etc.
5. Email Marketing
There are many automated services for e-mail marketing that can be nice tools for network marketing professionals. Most of them are very affordable and helps in making the connection stronger. Services like Aweber, Mailchimp helps in to create professional emails for network marketing team. This service helps to get in touch with subscribers of the blog and with the network marketing team. There is a lot of hard work in sending an email one by one to each person. It would surely be a nightmare. So sending email to thousands of people in just one click is easy. This is beautiful way of handling the team smartly and efficiently.
6. Infographics
This is a good way to gain attraction of people. Posting nice infographics on social media platform definitely help. Creativity also does wonders. An eye-catching knowledge will surely keep audience engagement. It is the best way to educate people about MLM. It is a moment in time of spectaculars people technology. There is enormous amount of content over network marketing published every day. Use of Infographics is a good way to stand out within a crowd. Infographics turn out to be one of the best tools for network marketer who is using social media.
Now, we have seen that network marketing is easy if we plan clearly everything. Strategies and tools are both essential to dart proper network marketing business. In the above list, we have presented six methods that help you in better business, running partners and dealing customers. If proper management is done than in short time you soon become the hero of network marketing.
Also read: 10 steps to be a Network Marketing Superstar