All You Need to Know about Flabia Fresh Network Marketing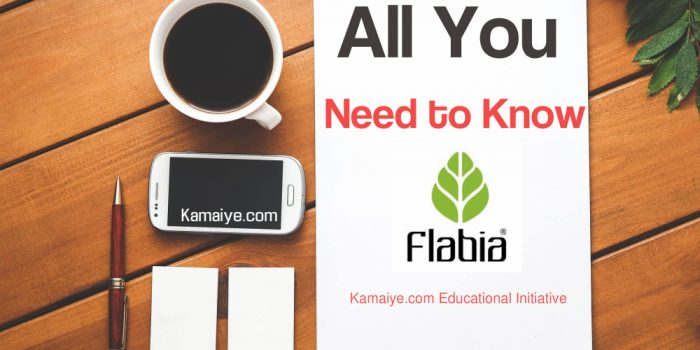 All You Need to Know about Flabia Fresh Network Marketing
WhatsApp 9739256995 for an association
Flabia Fresh is an upcoming network marketing company in India that offers high-quality herbal products that are consumable on a daily basis without any side effects. The products offered on Flabia Fresh's site are all well priced and widely accepted across the country.
In order to join Flabia's network marketing program, one must simply register through their online portal or though reference and avail their business plan which is reasonably priced and adequate. In case you are interested in direct selling for this firm, you will get a great opportunity to build a better networking career and be a part of India's emerging network marketing firm.

Reasons to join Flabia Fresh Network marketing
Fabia Fresh is an emerging leader in network marketing. To be a part of their team means joining hands with a company that provides highly unmatched products that deliver as promised. You get to be a part of innovative products and avail handsome rewards for every sale made. Not only that, you add new skills too. Through direct selling, you get to build confidence, your personality and build connections who will come in handy in the near future.
You won't have to worry about training, the company is obliged to help their sales representatives deal with the market and also offers support to those facing issues.
More Insight to Flabia Fresh
The motto of Flabia Fresh is to offer a better and brighter future to people and help them feel and look good. In addition, also offer good service to the customers and its direct sales representatives. Under this company name, you will find brands like Dig Boy, Pearl Smile, Aroma Queen, Flabia and Nababi. The products offered include Food and beverages, agro care products, health care products, grooming products and other personal products.
Since Flabia Fresh is a leading name in direct selling, associating yourself with this brand will be worth the experience. You will get firsthand experience in dealing with customers; you will be trained well and are also offered a support system to help ease the transaction process.
FLABIA FRESH WORLD CLASS PRODUCTS & WORLD CLASS BUSINESS OPPORTUNITY
 CMD DR. SHIB PRASAD GOSWAIN
Head Office- Dumdum, Kolkata, West Bengal, India
150+ Products
Low Price & High Quality Products
WHO, GMP, HALAL, KOSHER, ISO 9001:2008, FSSAI, GOVT. OF INDIA ENLISTED COMPANY
Own Manufacturing Unit at BARRACKPUR, KOLKATA, WEST BENGAL (40,000 SQR FEET AREA)
 7 Regional Branch Office (ALL OVER INDIA)
1👉 Kolkata, West Bengal
2👉 Patna, Bihar
3👉 Varanasi, U.P.
4👉 Tirchi, Tamilnadu
5👉 Bokaro, Jharkhand
6👉 Guwahati, Asam
7👉 Aizawl, Mizoram
8👉 Kohima, Nagaland
✅ Flabia Product Range
▶ Health Care
▶ Personal Care
▶ Beauty Care
▶ Veterinary Care
▶ Agri Care Products
▶ Food & Beverage
▶ Colour Cosmetics
▶ Home Care
✅ All Products
MRP – DP – BV
10% to 50% Discount on MRP. (Life Time)
Up to 50% Business Volume
✅ Total 9 Types of Income
Retail Benefit Income 10% to 50 %
Performance- Bonus 5% to 20%
Director Bonus- 10%
On company Monthly BV turn over
Matching Bonus- 20% (Binary)
👉No Capping
(Weekly)
Leadership Matching Bonus- 6% (Binary)
👉No Capping
(Monthly)
Traveling Fund- 2%
Car Fund- 4%
House Fund- 3%
Royalty- 4%

✅ Business support.
🌐Free Training and Seminar by Company Trainer in all over India.
🌐 Health Awareness Camp by Company.
🌐 Beauty Camp By Company.
🌐 Agro Camp By company.
🔊20+ Trainer, Beauty trainers and 40+ Doctors Team for supporting your Business.
♻ Monthly OFFER Every month.
❇ Consistency Offer.
Purchase min ₹2000 continue 3 month…..Get ₹2000 product in 4th month absolutely Free
✳Buy 2 & Get 1 Free. (Two times in every month).

✅ Field Development Support (Only in Flabia Fresh)
👁‍🗨Director ₹2,000/- Cash and ₹2000 Product's Free Products
👁‍🗨 Bronze Director ₹2,000/-Cash and ₹2000 Free Products
👁‍🗨Silvar Director ₹3000 Cash ₹3000/- Free Products
👁‍🗨Gold Director ₹4,000/- Cash and ₹4,000/- Free Products
👁‍🗨Diamond Director ₹6,000/- cash and ₹6,000/- Free Products
👁‍🗨Crown Director & above Rank- ₹15,000/- Cash
👁‍🗨 Double Crown Director & above Rank- ₹30,000/- Cash
👁‍🗨Triple Crown Director & above Rank- ₹50,000/- Cash
👁‍🗨Universal Crown Director & above Rank- ₹100000/- Cash
✅ Pickup Points (STOCK POINT) income:-
♠HSP (₹30,000/-) 4% on DP
♠ASP (₹1,00,000/-) 7% on DP
♠DSP (₹10,00,000/-) 10% on DP
WhatsApp 9739256995 for an association